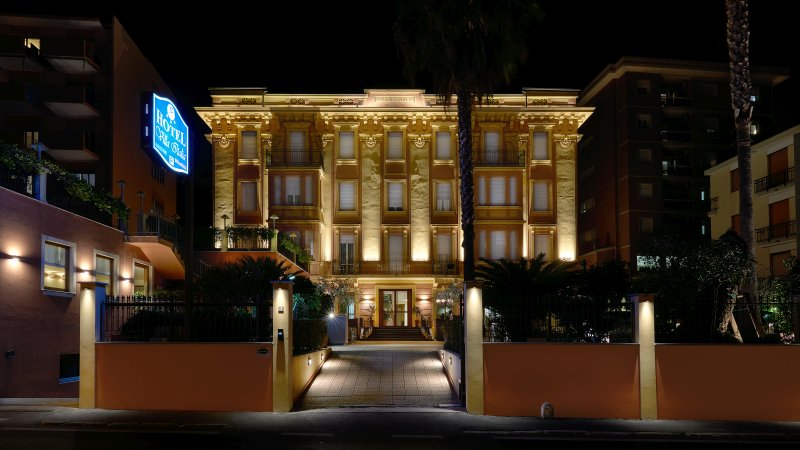 Via Torino, 111
LIGURIAN FINAL (SV)
By car
The exit to Finale Ligure is located on the A10 motorway, reachable by following the motorway junctions with the main motorways (the A7, which passes through Milan, the E25 that passes through Alessandria, the A6 that passes through Turin, the E80 that passes through La Spezia and connects with central and southern). Once you reach the motorway exit, you can follow the signs towards the sea to reach Finale. The hotel is located to the east on the main road that crosses Finale (via Torino), clearly visible on the left in the direction of Savona.
By train
Finale Ligure station is located in the central Piazzale Vittorio Veneto, 200 meters from the sea. The stop is part of the Genoa-Ventimiglia line and is served by both local and inter-regional trains. On the forecourt in front of the bus lines and suburban buses stop and stop. Finale Ligure is directly connected to Genoa, Turin, Ventimiglia and Nice. Hotel Villa Italia is about 400 meters from the train station and can also be reached on foot in 5 minutes.
By plane
If you are traveling by plane, you can approach Finale Ligure by landing at one of the nearby airports, which are Genoa (66Km) and Nice (138Km). From the airport you can quickly reach Finale via the direct railway lines from Genoa or Nice.
Borgio Verezzi Caves 4 Km
Finalborgo 2 Km
Toirano Caves 20 Km
Archaeological Museum of the Finale 2 Km
Colle del Melogno 18 Km
Spotorno Castle 12Km
Beaches of Finale 100m
Beaches of Varigotti 4Km
Priamar Fortress 25Km